Jeremy's Priorities
Keeping Bellevue Affordable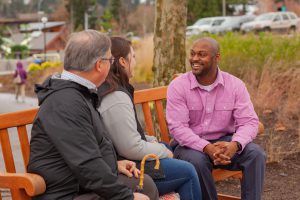 As a resident, I know the cost of living in Bellevue, the importance of ensuring that every person can live in our city, and the need to easily navigate the region, no matter their income. As we grow, we need to focus on bringing everyone in Bellevue, across all income levels, along on that journey by finding ways to increase opportunities and decrease the cost of living.
Providing affordable housing consistent with our Affordable Housing Strategy, ensures that every child in our top rated school system and other members of our vulnerable population have a place to call home
Increasing our transportation capacity will help decrease the overall cost of living, as well as ensure our school staff, city staff, hospital staff and others who provide key services to Bellevue can live and easily get to where they work–providing a more equitable community.
Creating jobs that require a diversity of skills sets and supporting community-facing micro-businesses increase opportunity, income, and economic mobility.
Engaging Neighborhoods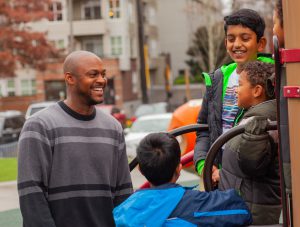 As a Bellevue Planning Commissioner, I have worked to increase the voice of our neighborhoods in the planning process, and I plan to continue to do so if elected.
I want to continue working through initiatives such as the Neighborhood Area Planning process to increase the voices of our community members in the city and increase public participation in discussions about what happens in our neighborhoods.
Support growth of communal spaces. Bellevue is a city of neighborhoods where relationships are fostered through engagement with each other in common spaces. As centers of engagement, neighborhoods influence the level of overall community engagement and sense of belonging. Providing resources and opportunities for people to engage and build sustainable relationships with each other can strengthen our community as we continue to evolve.
Modernizing Bellevue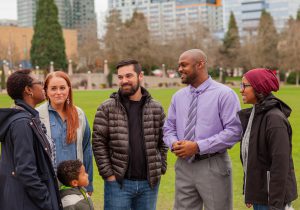 From working in the technology industry, I recognize the opportunities to improve community outcomes with new ways of thinking. I can help move Bellevue forward in how we use data and technology in support of keeping Bellevue affordable, engaging our neighborhoods, enhancing emergency response and public safety, taking climate action, and preventing gun violence.

Bellevue has started modernizing with initiatives that improve the safety of intersections via the use of computer vision and machine learning. I want to work with Council to expand these opportunities, as well as adopt and make meaningful progress against our climate action goals and support common sense gun laws.